Why Quality Sound is So Important for Events
Posted by admin
---
Posted on December 5, 2017
---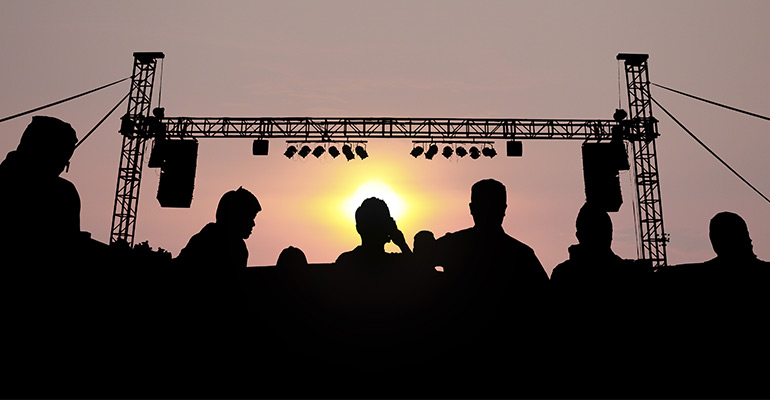 ---
The atmosphere and energy of any event can be completely transformed by its quality of sound. When planning a party or event it's so important to not overlook its sound hire, because without it you're going to have some very unhappy, uncomfortable and annoyed guests.
Imagine someone giving a speech in an auditorium using a low quality-microphone or speakers, a wedding with dim or scratchy sound for the brides walk or a corporate party with bad dance music. All of these things can ruin an event, and make it unforgettable in all the wrong ways.
You need to consider what exactly it is that you event requires. It is speakers with enough quality to fill the auditorium with sound, is it low ambient music for your first couples dance or pumping party base that will bring the house down? You can't just pick up a box, plug it in and expect exceptional sound. There are a myriad of various speaker types, sizes and shapes all designed to deliver the best sound for different purposes. Plus, there is placement to consider and room size, combined it can make setting up the right equipment a difficult and challenging task.
Which is why it is best left to the professionals! You have probably spent a considerable amount of money on the planning of this event, and it would be a sincere shame to have all of that ruined by bad sound quality. Bringing in a sound specialist and audio hire company should be just as important as the wedding cake purchase or the canapes.
True Sound Productions has one of the most extensive inventories for sound and lighting hire around, and our aim is to be the go-to provider for audio hire. If you are looking to hire specialist audio, lighting or sound equipment for your Brisbane, Gold Coast, Sunshine Coast or Ipswich event check out our large inventory or give one of our team members a call.
From microphones and small speaker's ideal for intimate presentations, through to state-of-the-art line arrays for stadium concerts, True Sound Productions have got your specific lighting, sound or audio hire needs covered.