How to Make Your Event Unforgettable
Posted by admin
---
Posted on October 5, 2017
---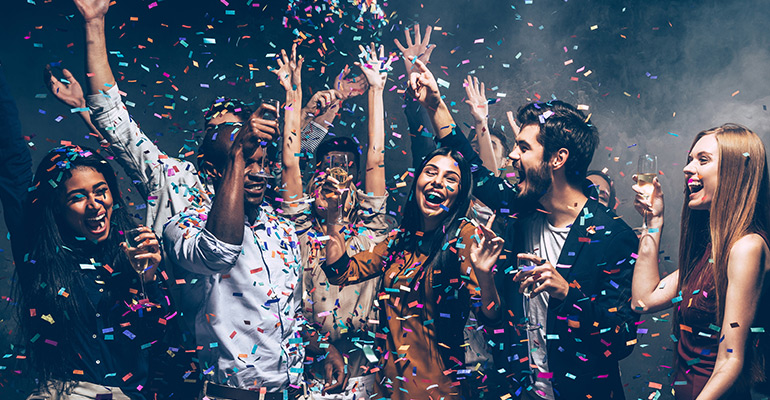 ---
Often the most overlooked items to every event are its sound and lighting, and yet they are two of the most important key elements in making an event unforgettable. The music and ambiance plays a huge role in how guests will look back and recollect on those feelings inspired by that event. So, here's how you can make sure that your event is the one they remember!
Date & Time
Making sure that your event is held at the perfect date and time is essential. You don't want to have an outdoor event in the middle of winter, nor do you want to start it too late or too early. Consider the type of event you are planning carefully before selecting the perfect date and time to suit.
Venue
How large is it going to be? What type of atmosphere will suit the occasion? Do you want the space to feel small and intimate or grand and extravagant? You want to make sure you are not selecting a space that is too big for the number of guests, if you don't have enough people to fill it it's going to feel empty and awkward. The opposite is true as well of a small space with too many guests, it's going to feel cramped and unwelcoming.
Guest List
Don't just invite the same people from the same circles. You want to create a diverse gathering of people from all walks of life and backgrounds. Guests will want to mingle with new people, enjoy and engage in new and exciting conversations. So, you are going to want to provide this by expanding your guest list.
Music
Choosing the type of music (DJ, background music, live band, etc.) is equally as important here as the sound system. A professional sound hire is an essential addition to your budget! Even if you choose the perfect live band, it's not going to matter if the sound system is bad. Quality audio production equipment is going to make a massive difference to the quality of your event.
Food
The type of day and style of event is going to be the base of your menu selection. Canapes, course meals, buffet? You need to decide how you want the event to go: do you want your guest to get up and mingle in groups while enjoying canapes, have them make their way to a buffet line or sit at their tables and converse with their group over meal courses?
Lighting
Like the sound hire, a lighting hire is going to be a great addition to your event. Quality lighting equipment can create an ambient atmosphere, showcase the events focal piece, spotlight a speaker, bring energy and relaxation to an otherwise dull room or transform your space into another theme (winter wonderland, 70s disco, romantic bloom).
Relax
Once the event has begun, relax! Trust in your planning, trust in the professionals that you have hired and enjoy your unforgettable event too.