5 Top Tips on Selecting the Right Lighting Hire Equipment
Posted by admin
---
Posted on August 5, 2017
---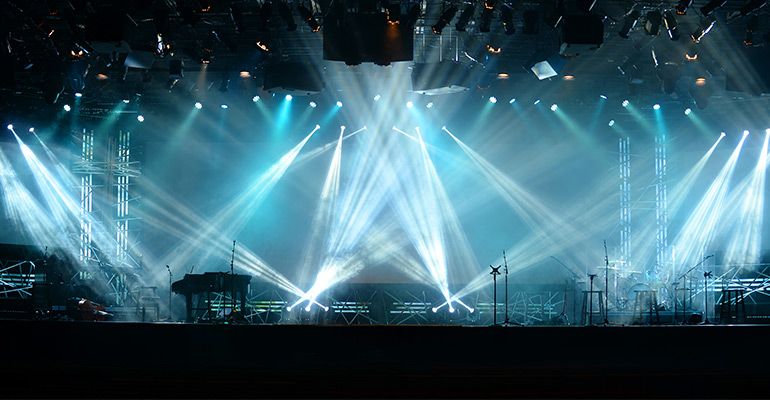 ---
Lighting is one of the best ways to make your event feel inviting and have your guests enjoy the experience. Nothing is worse or can ruin an event better than terrible lighting! So, how can you get the perfect lighting to suit your event and location? Here are five top tips on how to select the right lighting hire equipment.
1. Style
Lighting that doesn't match the style of your event would be a disaster! Think of a gorgeous intimate wedding with club disco lights, or an outdoor night concert with dim romantic lighting. You need to work out the style of the event – whether it be quiet and intimate or bold and vibrant – before you can select the precise type of lighting to suit.
2. Effect
Consider what effect you want the lighting to achieve. Take advice from your lighting hire company, as they will be able to suggest great options to suit what you are wanting. They can let you know what inventory you have to work with, what they have done in the past that might work again here, or how they can go about creating something completely unique in order to give you the effect that you are trying to achieve for the event.
3. Demographic
Make sure that you are selecting lighting equipment to suit the age demographic of your guests. You are not going to put strobe lighting in a corporate award ceremony, nor would you put subtle calm amber lighting at a techno concert. You need to be aware of who will be attending and how that lighting is going to make them feel. This will also determine what equipment is used, such as LED lights or par can lights with coloured sheets. The demographic is going to determine a lot of considerations in the lighting hire process.
4. Customise
You want to make your event unique, and not just another generic streamlined party. There are so many various ways you can incorporate lighting into your event, so try and think outside of the box when planning them with your lighting hire company. For example, incorporating brand colours at a corporate event, up-lights illuminating an important event fixture, rotating lights, strobe lights, etc. Transform your space into something special and make your event an unforgettable memory.
5. Seek Professional Help
True Sound Productions can help you define the setup you need using key information about the venue, the nature of the production, and aesthetic preferences. Whether it's an indoor event in Brisbane or an outdoor festival on the Gold Coast, a musical production on the Sunshine Coast or a business meeting in Ipswich, at night or during the day, we'll make sure your audience is captivated with perfect lighting every time.